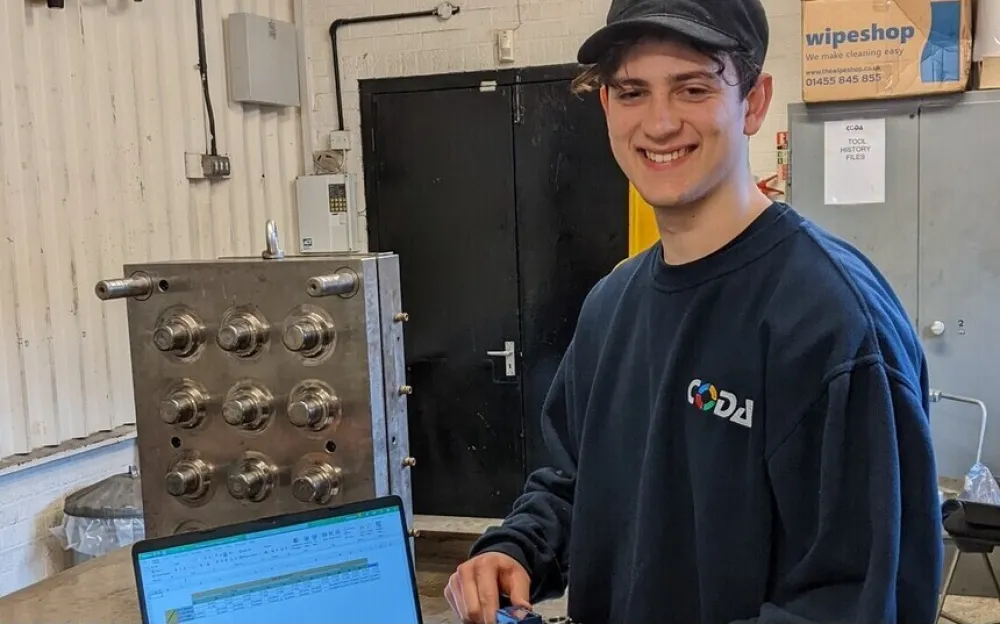 We are delighted to announce the appointment of our new Apprentice Engineer: Jacob Smith.
Locally based 20-year-old Jacob applied successfully for the position and joined us in October 2022. The apprenticeship was organised with help and support from the company Inspire Norfolk who gave both Coda and Jacob the opportunity to benefit from this appointment. Inspire's purpose is described on their website:
"We work with small businesses to create apprenticeship positions, and work with young people to get them into the perfect opportunity."
Following his appointment, Jacob was also successful in securing a place at City College Norwich where he will be studying for a Level 3 Engineering Technician qualification. The course is a one day a week release scheme where Jacob can incorporate classroom learning and on the job training.
When we asked Jacob how he was feeling about his new role, he said:
"Since starting at Coda Plastics, I've been welcomed into the role of apprentice with guidance from everyone here and I've been introduced to the many other roles I may take on in the different departments, to not only cooperate with, but to also get a better understanding of too. I'm excited to continue my journey with Coda and everything they have to offer."
Jacob will report directly to the technical department where he will support and be given training in the following departments and disciplines:
Technical – Product development, 3D and 2D CAD, design for manufacture, simulation, tolerancing, project management.
Toolroom – Engineering equipment, manual machining, tooling design and maintenance.
Processing – Extrusion blow moulding, injection moulding, injection stretch blow moulding.
Quality Assurance – Measuring, testing, inspection, dimensional studies, and statistical control techniques.
We would like to welcome Jacob to the Coda team, and we wish him every success in his new role.
If you are looking for a career in plastics, or perhaps you already work in the industry and you are looking to switch companies or relocate to Norfolk, we are currently hiring. Head to our jobs page to see the positions currently available.