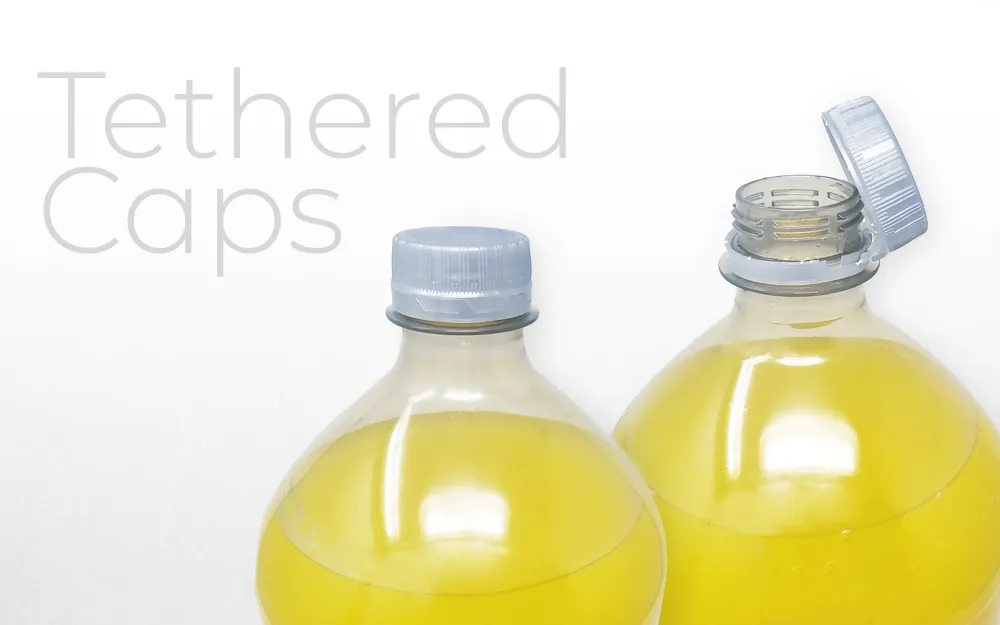 As part of its campaign to improve the recycling rates of plastic, the EU has announced a requirement for all plastic bottle tops to remain tethered to their container throughout their intended normal use. The law will apply to all plastic bottles for sale in the EU up to the size of 3 litres.
One of the largest economic sectors affected by this regulation is the soft drinks industry. Coca Cola has partnered with a global packaging manufacturer to ensure that all of its packaging for sale in Europe complies with the new laws. The manufacturer has developed a lightweight tethered closure for use on standard PET bottles.
Thierry Bernet, a leading packaging technologist specialising in sustainability, told the plastics industry news website interplasinsights.com:
"Innovation in packaging design is key to helping our customers meet their ambitious sustainability goals while delivering attractive functional solutions that meet and exceed constantly evolving market demands, because PET bottles are the most recycled plastic package type, this collaboration has tremendous potential to help keep resources in use and out of our environment."
At Coda Plastics, we are delighted to see an industry as economically vigorous as the soft drinks industry tackling the problems caused by people littering their product with an inventive solution. Where a giant like Coca Cola leads, others are sure to follow.
UK-based manufacturers wanting to export bottled products to the EU will have to comply with these laws as well. At Coda Plastics, we can manufacture compliant closures for your bottles, or even help you develop an innovative solution of your own.
If you would like your product developed and manufactured by a company with a responsible approach to plastics manufacturing and recycling, get in touch with our sales team today.
Our factory in East Anglia is equipped to handle orders of all sizes and our full service includes storage and delivery all over the UK and beyond. Call us today on +44 1692 501020 or email sales@coda-plastics.co.uk