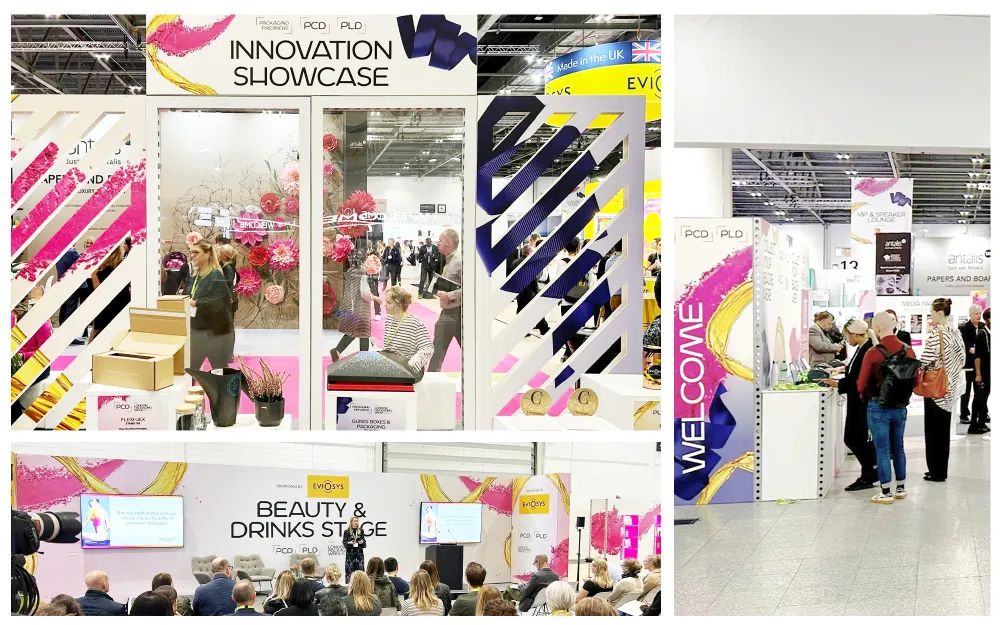 If you spent September thinking about the latest trends and innovations in the luxury packaging industry, then there is a good chance that we might have bumped into you at the Luxury Packaging Show at ExCel London. This event is linked to London Packaging Week, a series of exhibitions and conferences that showcase the best of packaging design and technology in the UK's capital city.
Coda Plastics is a leading plastic manufacturer and supplier based in Norfolk. Our manufacturing facility turns out a very high end product, so we felt right at home at the Luxury Packaging Show, which took place at ExCel London on the 21st and 22nd September 2023. We were there to meet potential clients and chat about bespoke packaging solutions.
Our Sales Director, Bill Wickham, was impressed by the event and the opportunities it offered. He said:
"It was the first time this event was hosted at ExCel. It seemed bigger and brighter than the former venue Olympia. There was a lot of branding tying the event into London Packaging Week. We were very pleased to make some exciting new connections with companies in the luxury packaging sector."
We enjoyed the chance to network with other visitors and exhibitors and learn from their experiences and insights.
If you missed us at the Luxury Packaging Show, don't worry. You can still get in touch with us for all your plastic packaging enquiries. Whether you need standard or bespoke solutions, we can help you create the perfect packaging for your brand and product.
Let us know how we can assist you with your plastic packaging needs. You can contact us by phone on +44 1692 501020 or emai: sales@coda-plasics.co.uk